Welcome to Onlinetests.pk


CLICK HERE FOR ONLINE TYPING TEST


Institute of Information Technology

Onlinetests.pk is the project of logics Institute of Information Technology Regd, iour certificates can be Verified online , which you can use for job or visa . Onlinetests.pk support to Skill Workers and Skill students who have skill but have no Registred Diploma due to this they could not apply for any job
Onlinetests.pk provide online testing system first time in Pakistan through which a skill person can take test to check their knowledge. Just Complete all level with at least 60% marks. After Passing the exam click on request certificate button. We will contact you through phone.
After passing 1st level, you need to submit your email and password to register your data. Nominal charges are taken, If you want to get certificate hard copy, its You will have to pay to the postman after receiving your certifiafe.
currently following tests are available.
Online Typing Test
Computer operator Test
MS Office Professional Test
CCTV Camera Test
Graphic Designing Test
English language Test
Safety Officer OSHA Test
A+ Hardware Test
General Knowledge Test
Basic Electronics
Tests & Quizzes You Can Take
Following Test & Quizzes you can take if you have already studied about this. These quizzes are made to make Student's Profficiency better and Enhanance their Skills. If you think you are perfect in the subject then try the quiz and we will tell you how good you are. We have different level of quizes from Beginner to Expert, you can pass them level by level and become expert in the Course and we will send you Honorary Diploma.
Online tests system
Introducing a new online test system for the students, who have knowledge of any Trade, but don't have certificate. We have designed each test in levels, after passing the first level you have to register, in order to save your scores.
After passing the first level, login to the website, and go to your profile for the next level. If you pass the second level too, you can go to the final exam. After passing the final exam, you can request for your Diploma. Before sending your Diploma request, please carefully complete your profile, especially your mailing address and contact number.
After each level you can review your given answers, green button represent correct answers and red denote incorrect answers. Click on the red answers to see the correct answer.
In this way you can not only get lot of knowledge for competitive exams, but also take your Diploma.


Top Students Last Week
Papri Ghosh
CCTV Camera
100%

Shaf ahmad
CCTV Camera
91.3%

Nasir khan
General knowledge
91%

Wajid ali
Computer operator
90%

Waqar
Computer operator
71%
Create an account
Login to your account
Certificate Charges Rs.1275/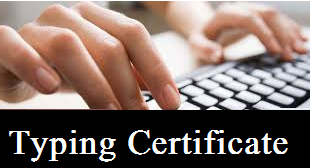 !-- Histats.com (div with counter) -->
Online Typing Test